Dies ist die Seite, wie ich sie ins Netz gestellt habe, bevor die Veranstaltung stattgefunden hat. Ich selber war nicht dabei. Im Anschluß an den UIS-Weltkongreß in Brünn hatte ich entweder die Wahl, das Höhlenphotographentreffen in Triest zu besuchen, was klug gedacht war, weil ja ohnehin viele aus der weiten Welt hier schon nach Europa gekommen waren, oder in die Ukraine zu einer Nachexkursion in die dortigen riesigen Gipshöhlen zu fahren. Ich hatte die Wahl und entschied mich für die exotische Variante: die Ukraine. Zum Höhlenphotographentreffen kann ich auch in zwei Jahren wieder gehen - habe ich gedacht. Jetzt zeigt sich, 2014, daß die Ukraine noch viel "exotischer" geworden ist, angesichts der üblen politischen Veränderungen im Moment. Für mich hatte der Schlenker in die Ukraine allerdings auch eine vollkommen unerwartete Variante bereit....ukraine´/podolien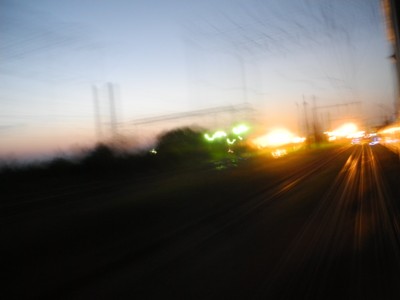 Scintilena - neueste Nachrichten vom Triester Treffen
---
SECOND INTERNATIONAL MEETING OF CAVE PHOTOGRAPHERS
The organizing team is pleased to confirm that the 2nd international meeting of cave photographers will be held in Trieste (Italy) from Sunday, July 28th to Sunday August 4th 2013. It Is not a conference or a symposium. The purpose of the meeting is to make friends, share our views and experiences on cave photography in a pure spirit of friendship and cooperation.
ACCOMMODATION: Our base-camp will be the Scout Hostel Alpe Adria, located in a quiet area on the karst plateau of Trieste. The hostel has about 60 beds in rooms from 8 to 16 beds each. Moreover there is the possibility to accommodate an additional 40 people in 5 large tents. For these last seats you need to bring your mattress and sleeping bag. You can also install your own tent. Seats will be allocated in order of booking and there is no price difference.
FOOD: Dinner and breakfast will be served in the hostel.
COST: Each participant will have to pay for all period a total of 220,00 which includes meals and accommodation. We require a deposit of € 100,00 upon the registration with payment by bank transfer, and the remaining of € 120,00 at the arrival in hostel.
Each photographer will can invite one or two assistants.
PROGRAM: After breakfast, the photographers will be divided in small groups to go in the caves with some local guides.
The groups must come back within the 06.00 pm.
07.00 pm Cocktail and Briefing.
09:00 pm Dinner.
In the evening, participants will propose some audiovisual or technical reports. Any presentation should last a maximum of 30 minutes.
The evening of Saturday 3rd of august, there will be a public showing in which each participant will be presented to the public with a brief curriculum vitae and two images, made during the week.
There will be no competition. With the photos collected during this experience, we hope to realize a book.
An introductory leaflet with some information on all participating photographers will be printed for the meeting.
To do this, please send a portrait photo and a short text on your experience of caver and photographer at the moment of the registration.